Along with all the cool action figure and prop replica projects showcased here, I have also done a lot of work that would fall into the "cute" category for clients like Fisher Price and In Zone Brands. This piece was one of three high relief sculpts I created for the Disney Pixar Cars line with In Zone Brands. These sculpts are used as "toppers" for the Belly Washers and Tummy Ticklers line of juices.
Lightning McQueen Topper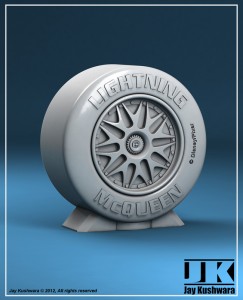 Along with the digital pattern, I also provide In Zone with a digital deco master as a guide for the manufacturer. Both the sculpt pattern and deco master are specifically designed to meet the exacting manufacturing and painting constraints of the final product.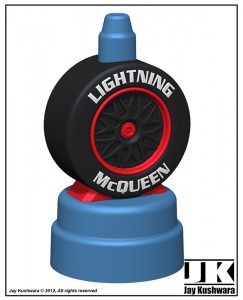 Comments Off on In Zone Brands: Disney Pixar's Lightning McQueen
admin on January 16th 2012 in In Zone Brands