This is the final digital pattern for the Silver Samurai figure created for Hasbro in 2007.
The figure was never produced, but was showcased in prototype form as part of a "Marvel Legends Fan Poll". 
This model stands at 6.25" tall, has 25 points of articulation and has 38 separate parts.
 Silver Samurai
Here is the painted prototype as featured in the Fan Poll. Image courtesy of Toyfare magazine.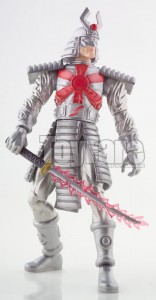 Comments Off on Marvel: Silver Samurai Hasbro 6.25″ Figure
admin on November 21st 2011 in Marvel